Salon des Mandataires
Antopolis by BHC
4 January, 2019
by

Antopolis at "Salon des mandataires 2019"
Wex - Marche-en-Famenne
Launched one year ago, the solution Antopolis, dedicated for the cities, communes and publics administrations, will be again presented while the salon des mandataires wich will be the 14 & 15 february at the Wex of Marche-en-Famenne stand 6F22, palais 6.
BHC was, indeed, part from many findings like: many software used into the administrations, outdated software and slightly online with the new technologies, few to no interaction at all were possible between the citizen and his municipality, to launch a product innovative based on an OpenSource framework (Odoo) and fully integreted. Furthermore, we have grafted to the suite Antopolis, a mobile application for the citizens which able, as an example, to notify an incident, to realize a request for documents, ... all of this only from his smartphone.
Today, Antopolis is a real suite of applications for Smart City, please find here below some of the features.
Features list


CIRM

Budget management

Resource management

Project management
Schedule management

Meeting management

Many others to discover
A stand full of surprises !
If you want to visit us, you will be able to find us easily in the palais 6, stand 6F22 where we hope to make you live a surprising experience. Indeed, we will offer you to discover our miniature city where the technology will be at the rendez-vous.
Furthermore, do not miss the surprises we have planned.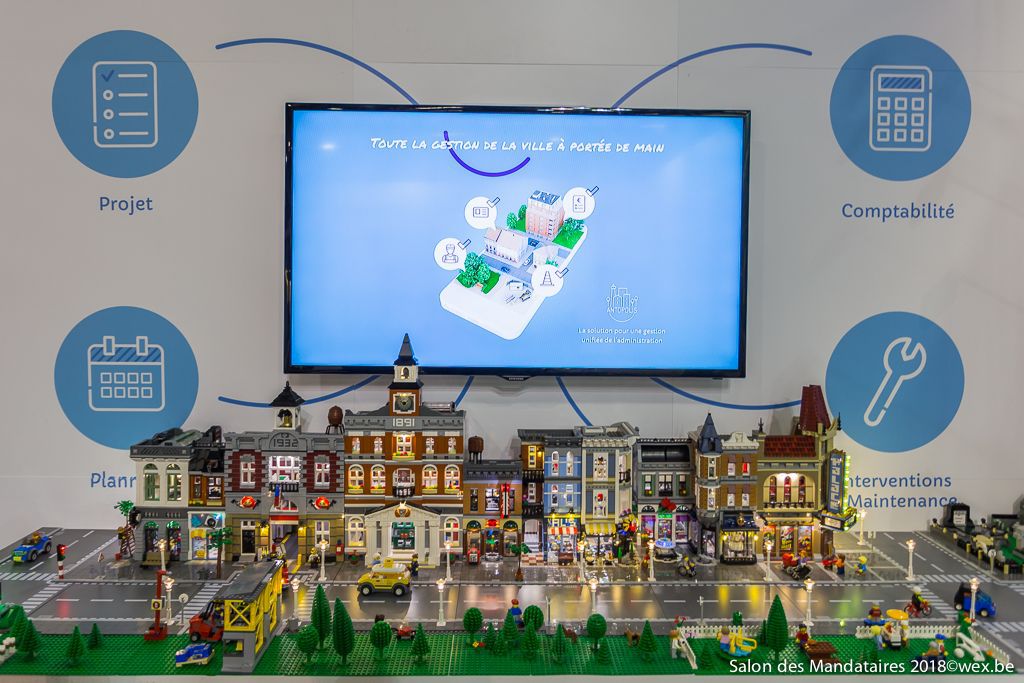 Antopolis, one year later?
One year after the official launcher, we can confirm that the suite Antopolis has met a great success near the administrations but not only. Indeed, last october, Antopolis has been selected with 57 others innovations at the salon de l'innovation Wallonne, the feedback from the jury and the press was very positif and they also announced us a promesing future.
Concerning the suite Antopolis smart City, it doesn't stop to evolve by adding new features such as the connection Itsme, the links with the IOT or even with the development of new modules such as event management. 
Finally, we were also able to win some good references during the year 2018 which we hope will allow us to be a real springboard towards new horizons in order to equip more and more cities, towns and administrations with Antopolis.
You want to visit us? Stand 6F22 Palais 6
If you want to get a free entrance, please contact us.