BUSINESS MANAGEMENT SOFTWARE
Manage your daily business with an integrated software
Like our customers, digitize your business and optimize your resources!


Digitalised my enterprise, why, how and with which partner? Many questons answered by our customer before choosing an Odoo implementation by BHC.
Discover the impact of a Odoo integration for a company based in Belgium !
More than 50.000 company already use Odoo.
Join us and discover the power of an integrated software.
Measure the effectiveness of your business
By using the appropriate tools
In an increasingly competitive world, it is essential for every company to be as efficient as possible. In addition to your employees, a series of tools can also help you increase the efficiency and therefore the profitability of your business. By using a suite of integrated applications, you avoid the time and error of re-encoding between platforms, possible data losses, etc.
Moreover, the work of your employees simplified by the appropriate tools and adapted to their dailies. By combining Google's Odoo and GSuite from Google, you can cover the entire operations of your business. The modules accounting, project management, human resources, inventory management, ... combined with the storage possibilities of Google documents allow a comfortable daily work.
Odoo Apps
- all of your company's operational activities can be measured via Apps
Odoo
, use accounting, production, project management or timesheets modules to organize, plan and measure your activities.
Je veux découvrir Odoo
Odoo Apps










Manufacturing








Purchase management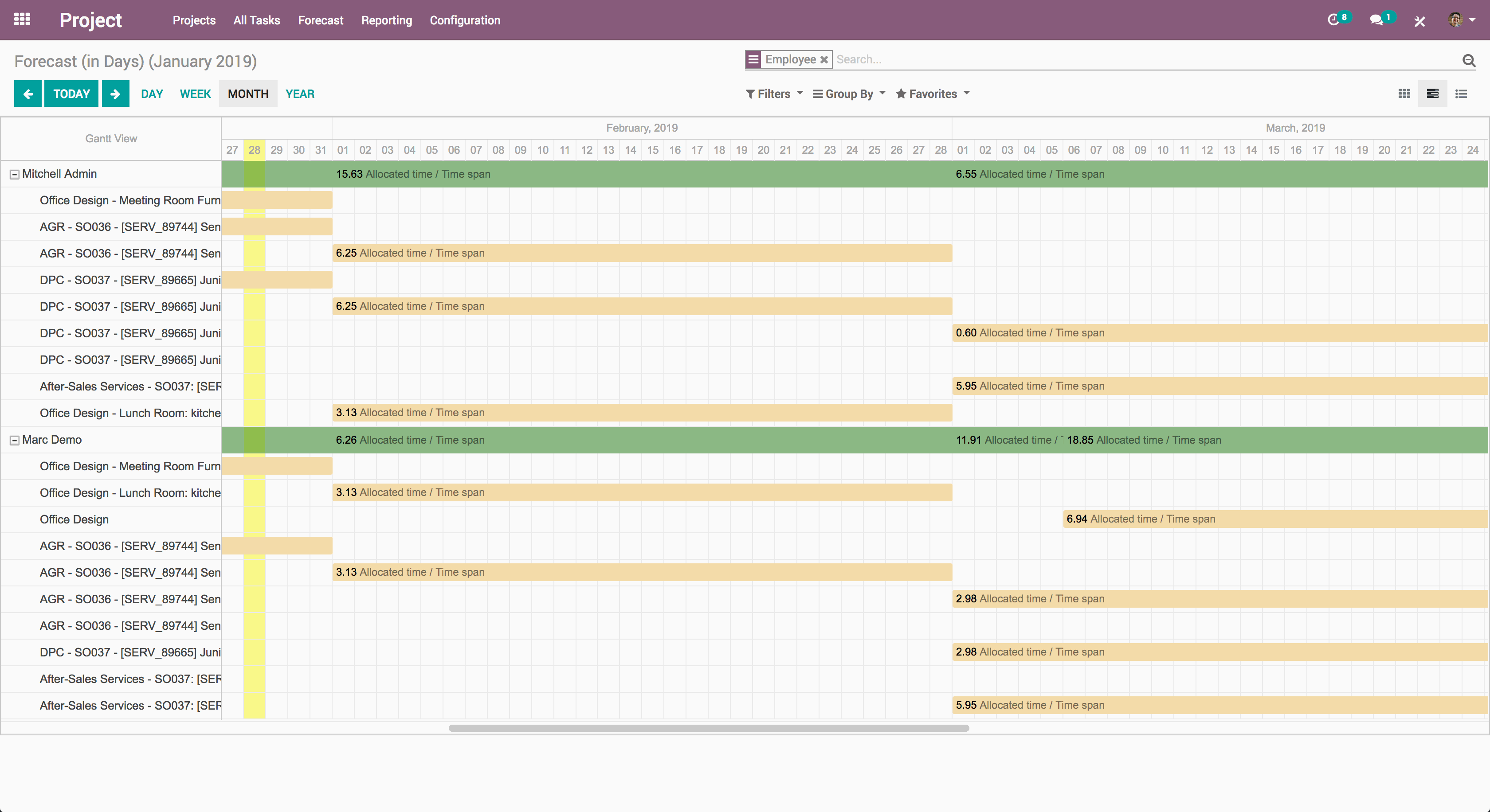 Plan your resources
Take into account the availability of your company's resources (human and material) to organize the work to come according to the deadlines to be respected for your customers.
Measure the efficiency of your projects, your production and all other aspects of your business by comparing forecasts with the reality in the field (timesheets, materials used, etc.).
A great ergonomy for efficient operational management
Make your employees' work easier by using clean views and assigning tasks to the right resources.
Have a global view of your projects and tasks to be carried out thanks to the kanban view. Odoo .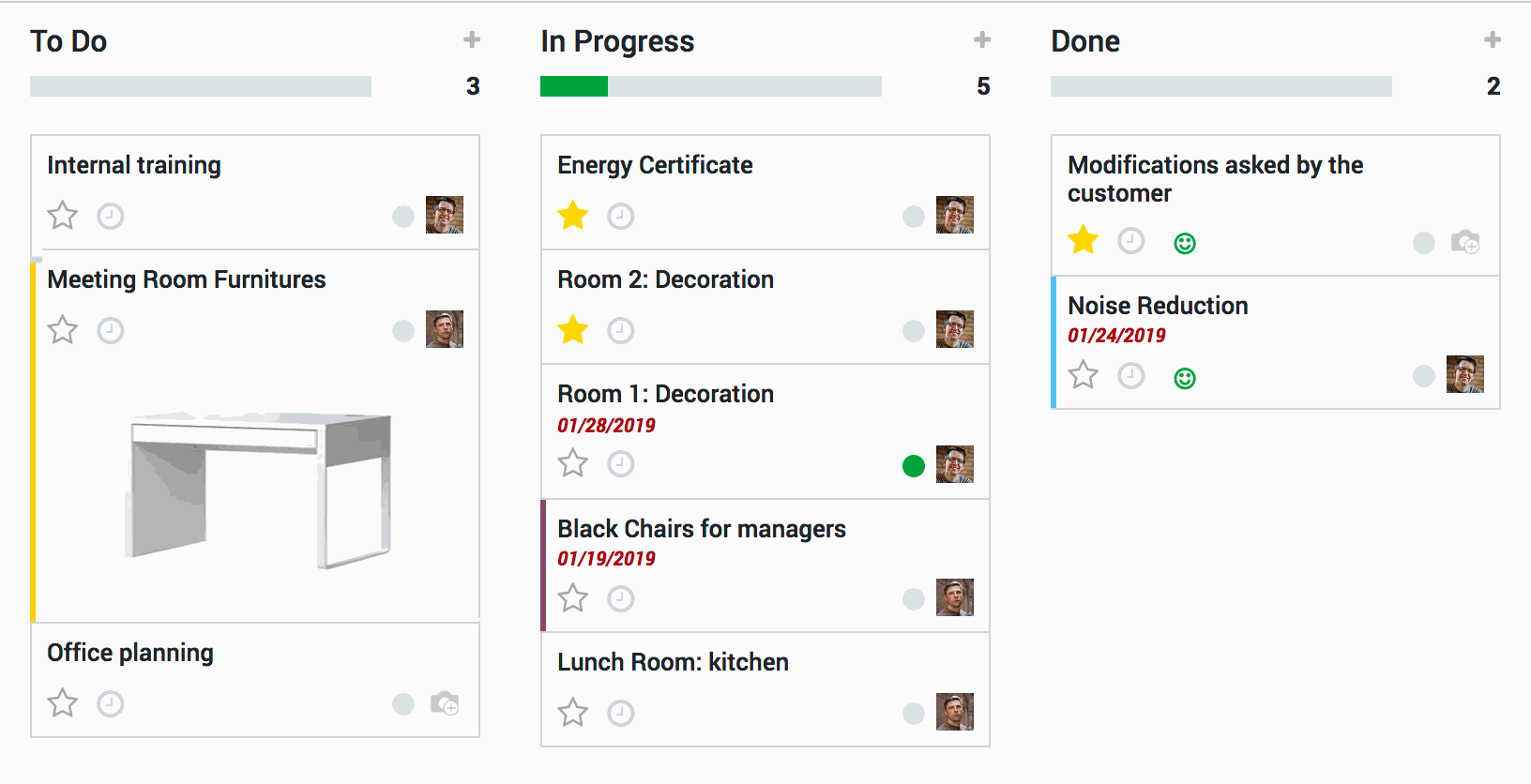 Gmail for business










Demandez une démo gratuite
Nous serons ravis de vous répondre dans les plus brefs délais