Odoo Experience Days
back in pictures
18 October, 2017
by

The Odoo Expérience
BHC, Odoo Gold Partner 
On October 4-5 and 6, we were present at the Odoo Experiences Days to present our latest developments but also and especially to discover the latest innovations of the 
Odoo
OpenSource software. Once again, the world event kept its promises as the various presentations met our expectations, in particular the keynote that unveiled the brand new version of 
Odoo
, the V11.
Version 11 and its new features

During the 3 days, we were able to discover the brand new version 11 of Odoo which, in addition to an even more complete functional coverage, brings new improvements, namely:

A clear improvement in terms of performance.  Tests show that the new version 11 is 3 times faster than previous versions.


Functional coverage - we will focus on improving modules such as MRP, forecasting,... but also the implementation of new modules dedicated to service enterprise management.

Odoo Studio - the launch of a studio that allows lightweight developments for all users. You will be able to add fields, modify workflows,... directly from the interface without having to do any manipulation in the code.


And many other features for which we look forward to meeting you and introducing them to you.

Add to that a redesigned ergonomics and you have all the ingredients to make Odoo the best ERP.
BHC Talks
Three days and three honours for BHC during talks that attracted many people (customers, prospects or partners). Back in pictures and a short summary of our talks.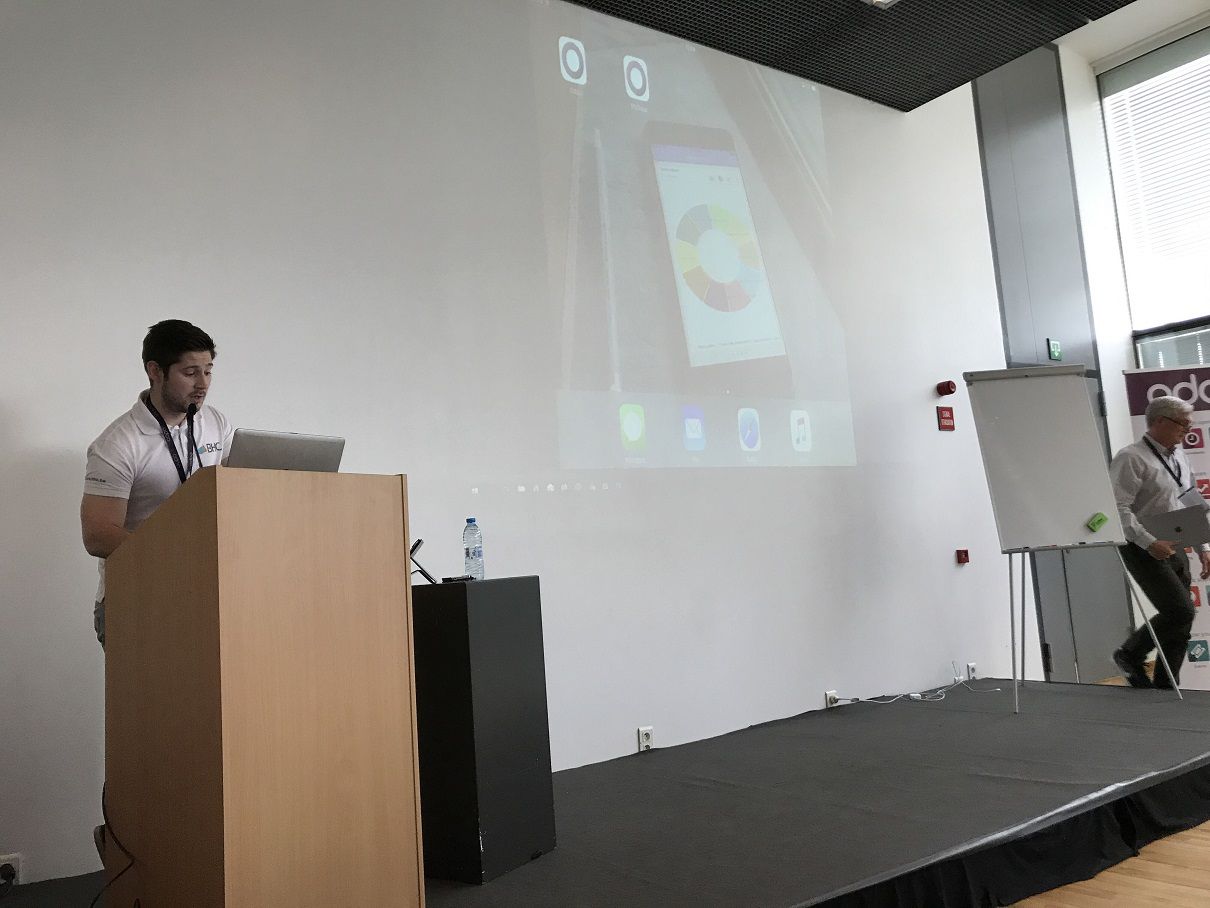 MyOdoo, the Odoo mobile application
Jonathan Vanhumbeeck, Software Engineer, had the opportunity to present one of our client cases based on the MyOdoo application. The theme of his presentation: "How a mobile application can help your sales people increase their sales"
For one of our customers, the IOS MyOdooapplication, totally offline, allows sales representatives to manage their customers, their visits but also marketing budget requests for specific actions. Add to this a visit optimization calculation and you get an increasing profitability.
Odoo IOT
Pascale Woodruff, Project Manager, accompanied by our partner
Proximus Enco
 , presented how to integrate the 
IOT
 into business management software. The case presented was based on an oil tank for which the oil level is traced using Lora sensors.  The sensor therefore sends quantity information, which makes it possible, on the basis of simple rules, to manage the supply but also to trigger marketing actions (e.g. mailing for oil supply when the level falls below a given level).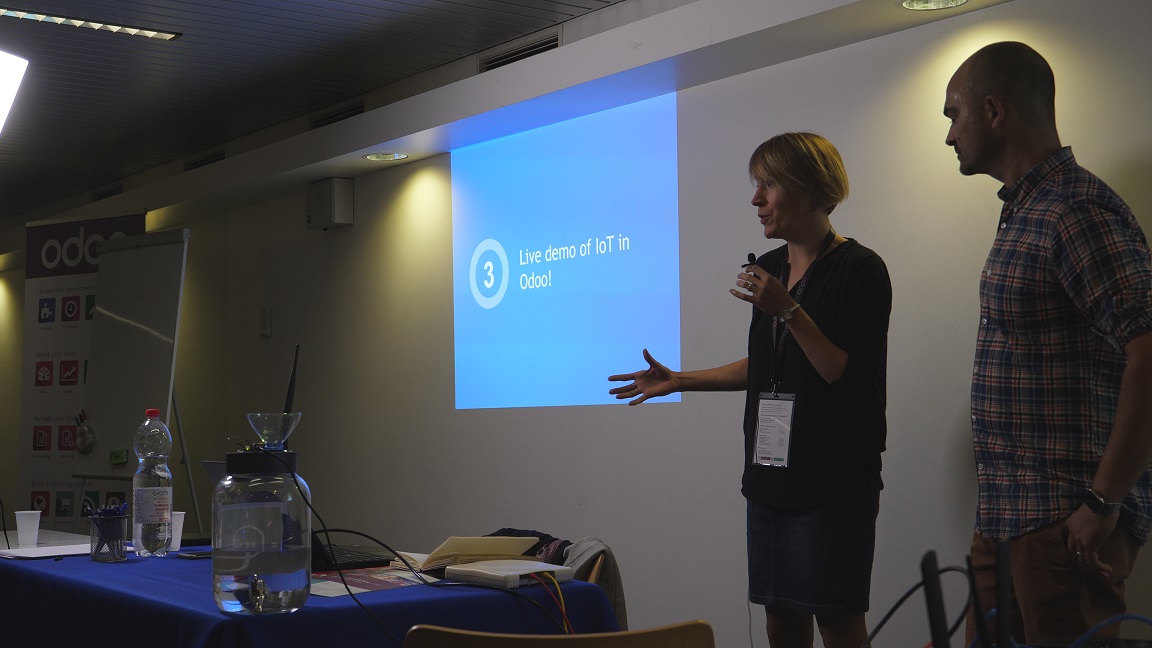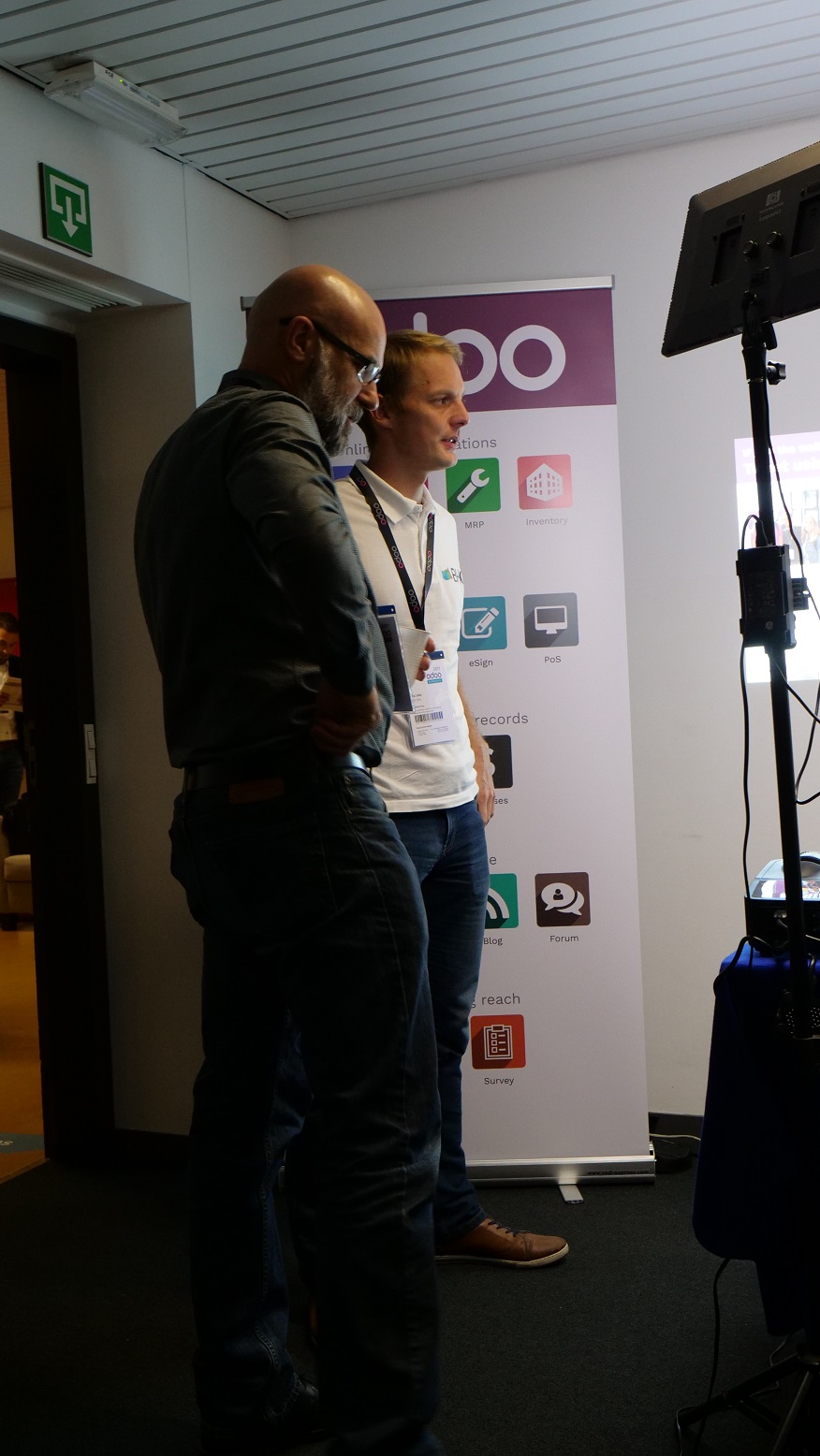 EDI Odoo Integration for our client Yvolution
Sébastien Dieu, Sales and Marketing Manager, was able to take advantage of our client's presence to demonstrate how
IDE integration 
could meet the standards of
American and European retailers
. 
The presentation allowed the audience to understand the requirements of the retail world. Thanks to our developments, sales made by retailers have a direct impact on
Odoo
and elements such as stock management, delivery,...
Conclusion
As the number one Belgian and third largest partner in the world, BHC once again confirmed its expertise and was able to take advantage of these three days of immersion to discover many new features that will allow us to provide even better advice and support to our customers in future projects.
Stay tuned and discover soon the videos of our three talks! In the meantime, enjoy the few moments immortalized during the Odoo Experiences Days 2017.