Customer Case - CWI
Odoo Integration by BHC
29 July, 2020
by

Localisation - Saint-Ghislain

Industry - Facility services

Nunmber of employees - 52

Objective - Enterprise Digitalisation

Software  - Odoo
Envie de digitaliser votre entreprise? Discutons de votre projet !
Prenez rendez-vous avec un de nos expert pour évaluer les possibilités pour votre entreprise.
Introduction


CLEANING WASTE INTEGRATED eis active in the world of industrial cleaning with a panel of services ranging from simple manual services to more sophisticated techniques (disinfection, waste treatment, industrial cleaning, etc.).
C-WI and his 52 collaborators ses 52 collaborateurs provide efficient and cost-effective solutions for both site decommissioning and waste disposal.
Growing over the last few years, C-Wi wants to continue to grow and must to be optimized daily.
The objective of the mission is the digital transformation to replace non-integrated documents and software and to support the processes of sales, purchasing, invoicing, inventory management and personnel management.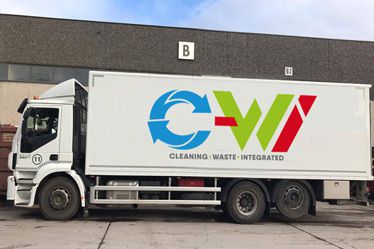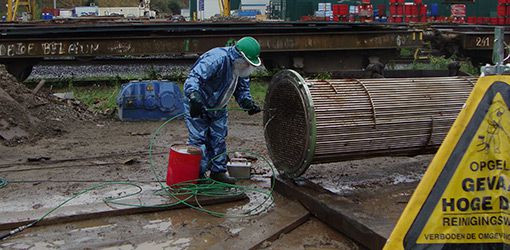 What challenges did C-Wi face?


Improvements of sales and stock processes

Reorganization of the warehouse: daily encoding, use of storage areas, tracking of raw materials,...

Advanced re-organization of the mobile stock of vans and truckss

Transition of the accounting software to an integrated solution that meets current standards


Improvement of personnel planning on construction sites

Field services management

Odoo and BHC for an integrated management solution!


From the very first analyses, we identified the need of our client C-Wi, to have a flexible, modular and user-friendly tool to support the company's growth. We therefore opted for Odoo and more specifically the following modules and functionalities::
Customer Management - implementation of the CRM and sales management module allowing our client to have a view of the information relating to its customers and to follow its sales in an integrated tool. In addition, quotes have been integrated to the Odoo platform allowing a uniformity in the commercial offers and an optimized follow-up.

Stock Management - our client has many useful materials and resources for its on-site interventions. Without having an up-to-date stock, it is impossible to properly plan the interventions and other tasks to be carried out. We first reorganized the warehouse and then set up a tailor-made stock management system that allows us to organize a flawless planning.

Mobility - allowing to manage on-site interventions and stocks remotely.

Planification - once the commercial management and the management of the resources were optimized, we were able to organize the schedules in Odoo taking into account the availability of each element necessary for the interventions (machines, trucks, ...). Today, our client has a real planning tool that allows him to organize his teams in the best way possible and thus satisfy the expectations of his customers

Accounting and Invoicing - finally we equipped our client with Odoo's accounting module in order to allow him to manage all his invoices in a management software. The main advantage lies in the fact that C-Wi no longer has to re-encode the different information used to establish the invoices because they are automatically generated on the basis of the elements included in the sales, planning and services modules. In short, an enormous time saving and a reduction in risks.
"BHC has equipped us with a digital solution allowing us to envisage the growth of our company with a real management tool adapted to our needs!"