 Operations
Gérez les opérations de votre société
Un excellent titre
Un bon sous-titre
Une bonne manière de capter l'attention de votre lecteur est de raconter une histoire. Tout ce que vous considérez rédiger peut être raconter en une histoire.
Les meilleures histoires ont une personnalité. Considérez la rédaction d'une super histoire qui donne de la personnalité. Ecrire une histoire avec de la personnalité pour des clients potentiels vous aidera à créer une connexion relationnelle. Cela se manifeste dans de petites bizarreries comme le choix des mots ou des phrases. Ecrivez depuis votre point de vue, pas depuis l'expérience de quelqu'un d'autre.
Les meilleures histoires sont pour tout le monde même si elles ne sont écrites que pour une seule personne. Si vous essayez d'écrire pour une audience large et générale, votre histoire sonnera fausse et fade. Personne ne sera intéressé. Ecrivez-la pour une personne. Si elle est authentique pour une personne, elle le sera pour les autres.
Measure the effectiveness of your business
By using the appropriate tools
In an increasingly competitive world, it is essential for every company to be as efficient as possible. In addition to your employees, a series of tools can also help you increase the efficiency and therefore the profitability of your business. By using a suite of integrated applications, you avoid the time and error of re-encoding between platforms, possible data losses, etc.

Moreover, the work of your employees becomes simplified by the appropriate tools and adapted to their dailies. By combining Google's Odoo and G Suite, you can cover all of your business operations. The accounting modules, project management, human resources, inventory management, ... allied with storage options of Google documents allow a working day comfort.

Odoo Apps - all the operational activities of your company can be measured using Odoo Apps, the accounting modules , production, project management or timesheets to organize, plan and measure your activities.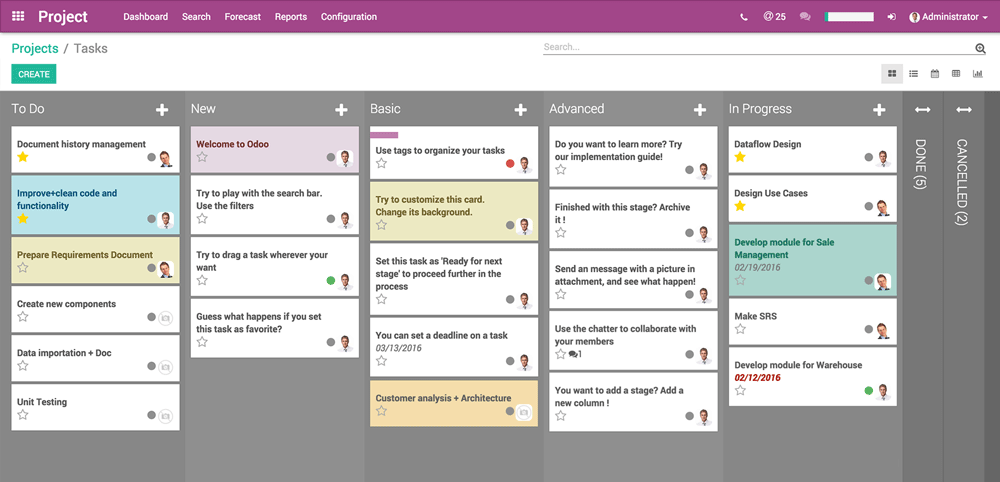 Odoo Apps Comptabilité CRM Fabrication Facturation Feuille de temps Gestion des achats Gestion de stocks
G Suite Gmail for business Google calendar Google Docs Google Drive Ask for a personalized offer
We will be delighted to answer you as soon as possible with a personalized offer.
---
---